Easton Press J. R. R. Tolkien LORD RINGS Complete 6V Set Leather Bound Sealed VF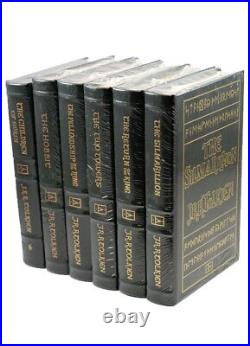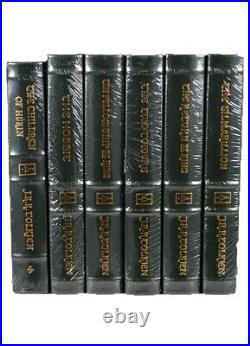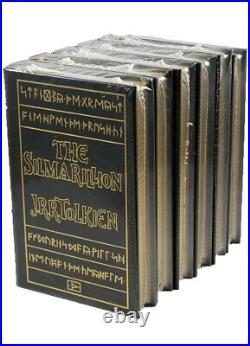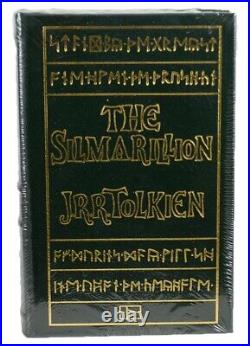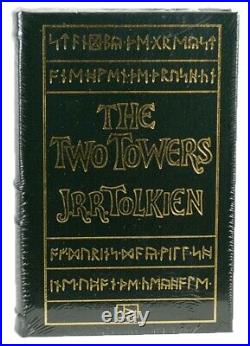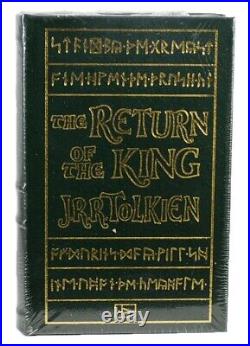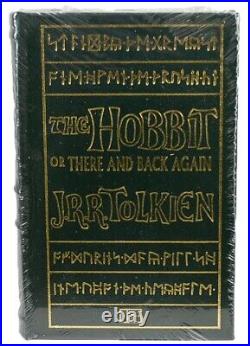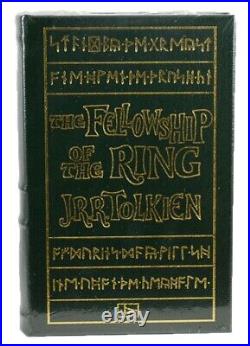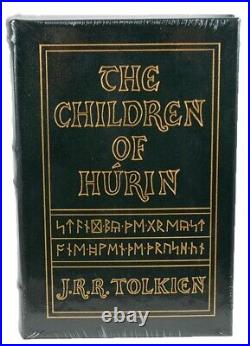 The world is indeed full of peril and in it there are many dark places. But still there is much that is fair. And though in all lands, love is now mingled with grief, it still grows, perhaps, the greater. Tolkien, The Lord of the Rings. "The Lord of the Rings" by JRR Tolkien.
A complete and matching leather bound set. The frontispiece art in these books has been designed by the acclaimed fantasy illustrator Michael Hague. Volumes included in this collection.
The Fellowship of the Ring. The Return of the King.
Six luxurious leather bound volumes that will bring you hours of entertainment. The Lord of the Rings is an epic high fantasy novel written by the English philologist J. The story began as a sequel to Tolkien's earlier, less complex children's fantasy novel The Hobbit (1937), but eventually developed into a much larger work. It was written in stages between 1937 and 1949, much of it during World War II. Although intended as a single-volume work, it was originally published in three volumes in 1954 and 1955, due to post-war paper shortages, and it is in this three-volume form that it is popularly known. It has since been reprinted numerous times and translated into many different languages, becoming one of the most popular and influential works in 20th-century literature. Each volume contains the classic qualities you can expect from Easton Press. Hubbed Spine, Accented in Real 22KT Gold. Long-lasting, High Quality Acid-neutral Paper. Smyth-sewn Pages for Strength and Durability.