Hobbit Lord Of The Rings & Silmarillion by Tolkien New Easton Press Leatherbound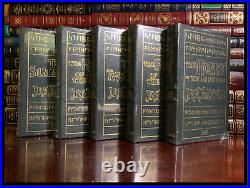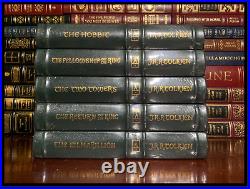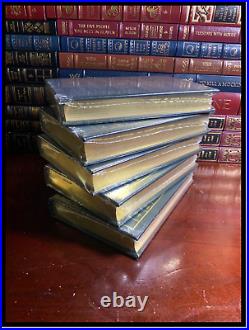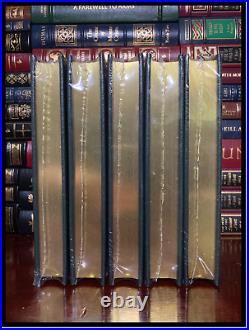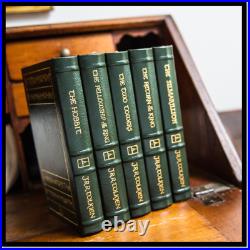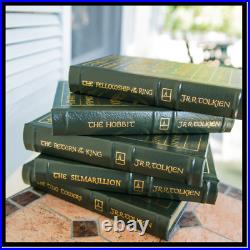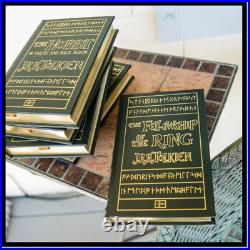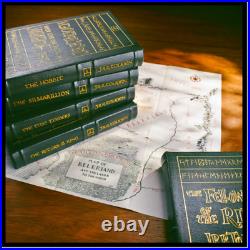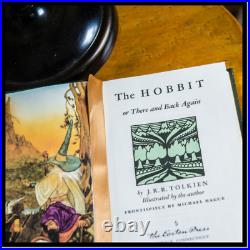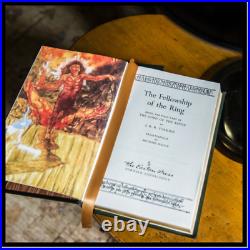 This is a brand new, still sealed Easton Press leather-bound hardcover set of Tolkien Classics. The Hobbit The Fellowship of the Ring The Two Towers The Return of the King The Silmarillion. Among the greatest works of imaginative fiction of the twentieth century.
Now, Tolkien's epic fantasy world that was called "extraordinary" by The New York Times, "masterful" by The Boston Herald and "flawless" by The Times of London is immortalized in a magnificent five-volume, leather-bound, matching set exclusive to Easton Press. The set features: The Hobbit, the work that started it all, illustrated by Tolkien himself; The Lord of the Rings, the astounding trilogy that is still the benchmark for all fantasy, with frontispiece art by acclaimed fantasy illustrator Michael Hague; The Silmarillion, which underlies all the stories of Middle-earth. Every book in this stunning matching set is bound in genuine leather and accented with 22kt gold. The page-ends are gilded with a gleaming gold finish. Fabric end-sheets provide both beauty and sturdiness.
Pages are printed on acid-neutral paper for long life and then Smyth-sewn into the binding. A satin ribbon page marker adds elegance to your books.
Printed and bound in the USA. These books measure 6" x 9".
If you would like an expedited option please let me know.