J R R Tolkien / Lord of The Rings Trilogy 1965 2nd Edition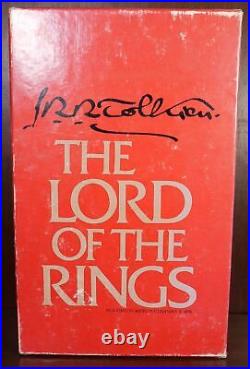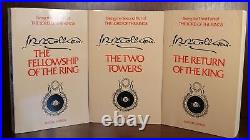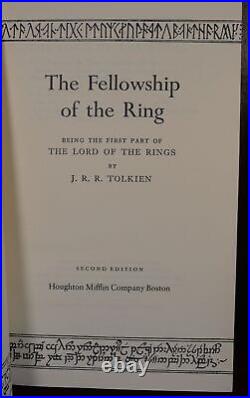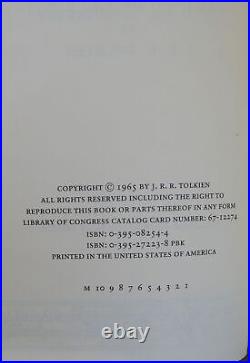 Lord of The Rings Trilogy. R Tolkien Title: Lord of The Rings Trilogy Publication: Boston: Houghton Mifflin Company, 1965 Edition: Second Edition. Description: Fellowship: second edition, first printing. Two Towers: second edition, third printing Return King: second edition, third printing These volumes are paperbacks with slipcase. Measuring approximately 8.75" x 5.5" with 423, 352, 440 numbered pages respectively. These volumes are in very good condition. Moderate sunning and foxing to spines. Moderate foxing and staining to all edges of textblock. Moderate foxing to front and rear pastedowns and endpaper.
Slip case is in good condition. Moderate bumping and scuffing to entire slip case.
Tolkien's work, after an initially mixed reception by the literary establishment, has been the subject of extensive analysis of its themes and origins. We are always interested in purchasing individual or collections of fine books.
This listing was created by Bibliopolis.