J. R. R. Tolkien THE LORD OF THE RINGS. First Hungarian edition, 1981. Scarce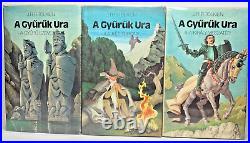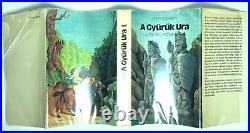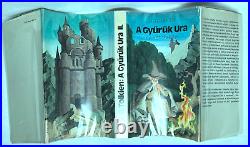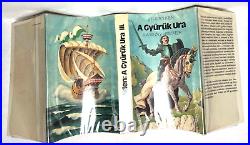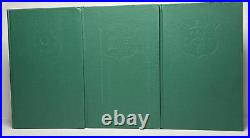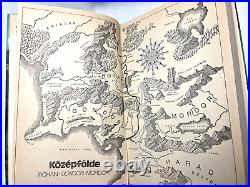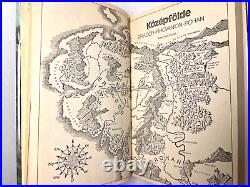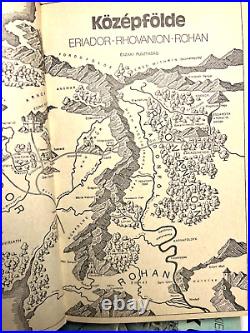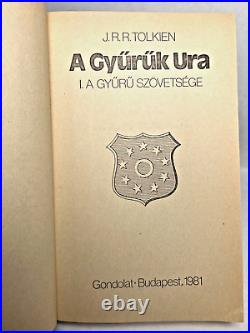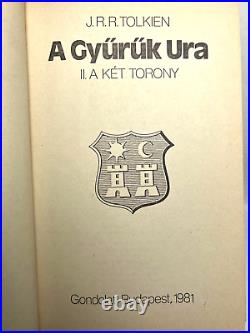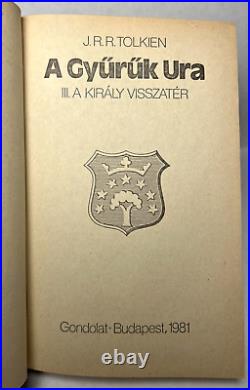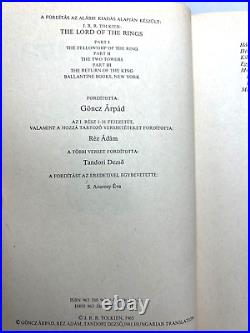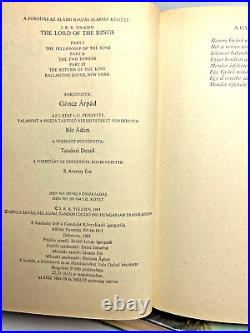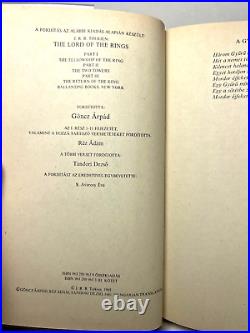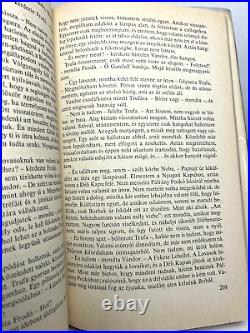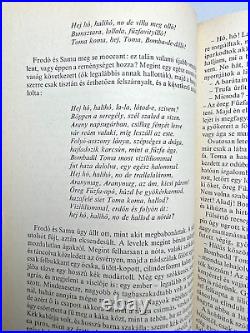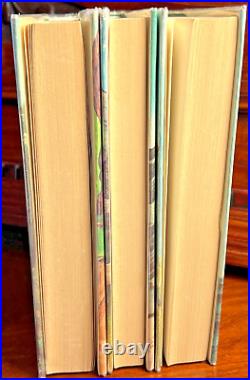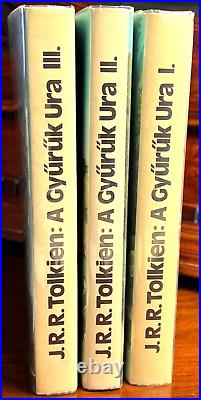 THE LORD OF THE RINGS. With beautifully illustrated dust-jackets by an uncredited artist. Árpád Göncz, former President of Hungary a fan of Tolkien, translated The Lord of the Rings and Farmer Giles of Ham to Hungarian in the 1980's. He also submitted a statement of appreciation of Tolkien to The Centenary Conference 1992 (appearing in a booklet published in occasion of the conference).
This edition is notable scarce and difficult to find, with no other copies currently listed on the internet. Very little information exists about the translation or illustrations. Condition: Slight bump to top of Return of the King dust-jacket. Else all jackets Fine, in beautiful, bright condition. Books are also in Fine condition, with only a touch of yellowing to the cheap paper used. Pages all unmarked, in excellent condition. A very difficult set to find for the refined Tolkien collector.
Please see my feedback and other auctions.