JRR Tolkien The Silmarillion 2001 UK Collector's Box Edition SEALED Lord Rings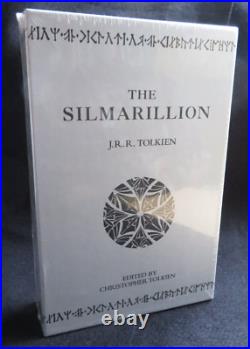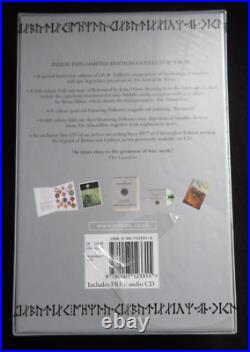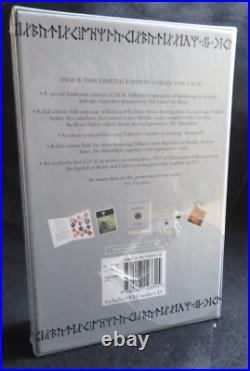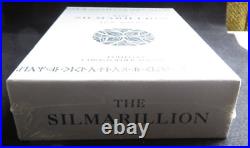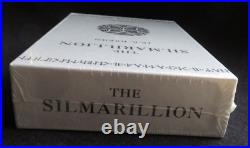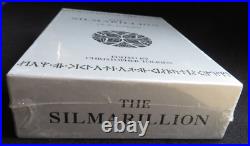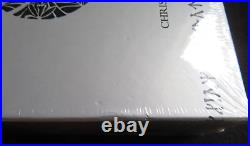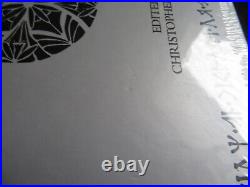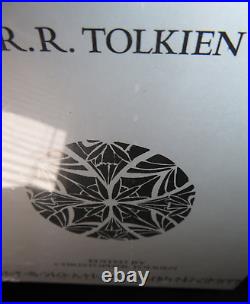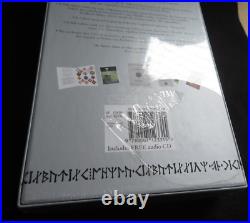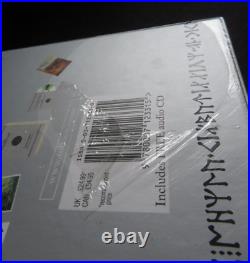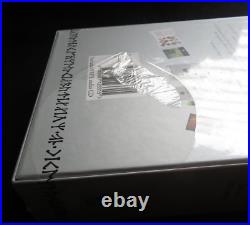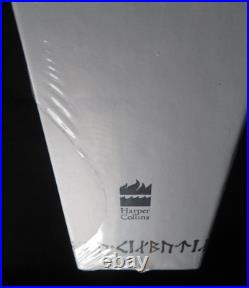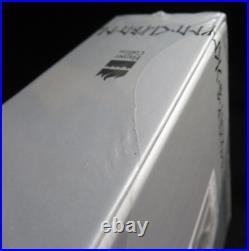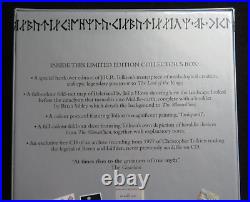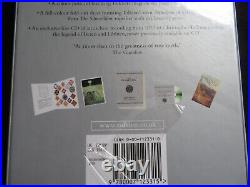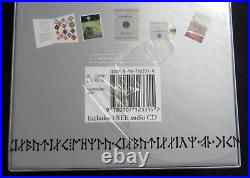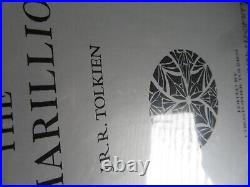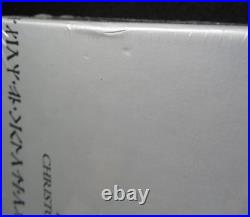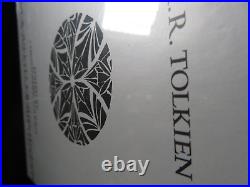 2001 UK Collector's Box Edition. Published by HarperCollins Great Britain. STORED SAFELY ON A BOOKSHELF FOR DECADES. SOME MINOR RUBS PRESSURE MARKS FRONT AND BACK.
THERE IS A TEAR (APPROXIMATELY 4.5 INCHES) IN THE SHRINKWRAP ON THE BACK AND SPINE. COMMON SMALL FACTORY BREATHER HOLES IN THE SHRINK BOTH FRONT AND BACK. I'VE SUPPLIED MANY PHOTOS TO EXAMINE THE SMALL FLAWS UP CLOSE.
FULL-COLOR FOLD-OUT MAP OF BELERIAND BY JOHN HOWE WITH BOOKLET BY BRIAN SIBLEY. COLOR POSTCARD OF TOLKIEN'S PAINTING,'TANIQUETIL. FULL-COLOR FOLD-OUT SHEET OF TOLKIEN'S HERALDIC DEVICES.
EXCLUSIVE CD OF CHRISTOPHER TOLKIEN READING THE LEGEND OF BEREN AND LUTHIEN (1977). Publisher's description: A special hardback edition of JRR Tolkien's masterpiece of epic fantasy, in a presentation box with the full-colour Map of Beleriand, a Silmarillion postcard, plus an exclusive free CD of Christopher Tolkien reading the Beren and Luthien story from the book. The Silmarillion is an account of the Elder Days, of the First Age of Tolkien's world. It is the ancient drama to which the characters in The Lord of the Rings look back, and in whose events some of them such as Elrond and Galadriel took part. The tales of The Silmarillion are set in an age when Morgoth, the first Dark Lord, dwelt in Middle-Earth, and the High Elves made war upon him for the recovery of the Silmarils, the jewels containing the pure light of Valinor.
Included in the book are several shorter works. The Ainulindale is a myth of the Creation and in the Valaquenta the nature and powers of each of the gods is described. The Akallabeth recounts the downfall of the great island kingdom of Numenor at the end of the Second Age and Of the Rings of Power tells of the great events at the end of the Third Age, as narrated in The Lord of the Rings. SALES WITHIN THE UNITED STATES ONLY.