Lord of The Rings Frodo piggy Bank Vintage vinyl 1978 Tolkien Enterprises LOTR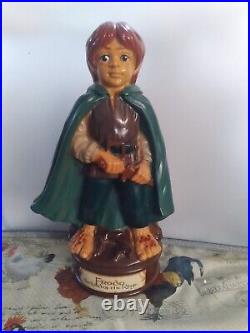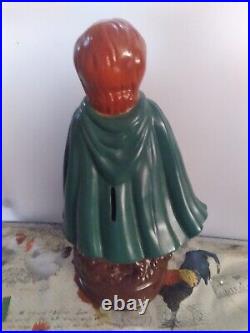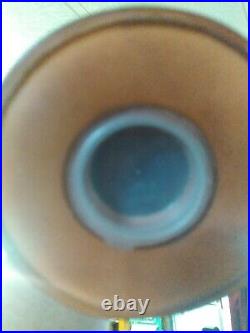 This vintage vinyl Frodo "piggy" bank is in great condition. It is a must-have for any Lord of the Rings collector. Made in 1978 by Tolkien Enterprises, this bank features the iconic hobbit in his signature green cape and brown vest.
Perfect for storing loose change, this bank is a unique piece for any LOTR fan. The intricate details of Frodo's clothing and expression capture the essence of Tolkien's beloved character. Whether you're a fan of the books or the movies, this collectible item is a great addition to any Lord of the Rings memorabilia collection.