Lord of the Rings JRR Tolkien 1965 Ballantine Books Box Set Authorized Edition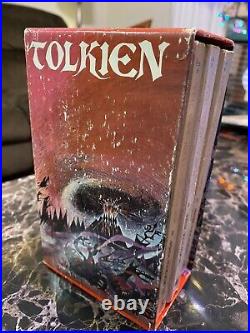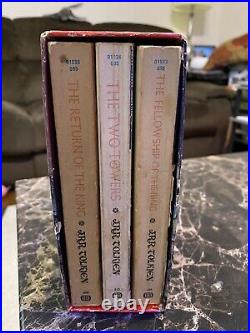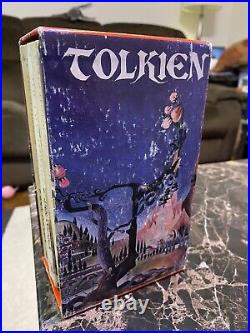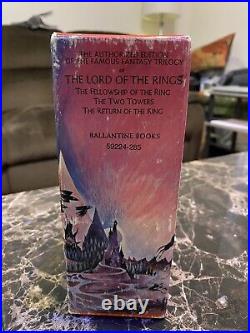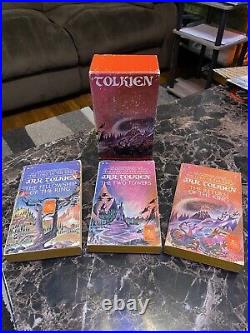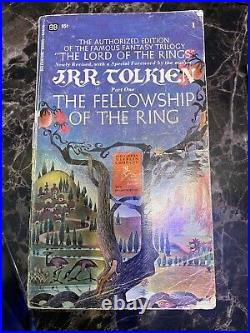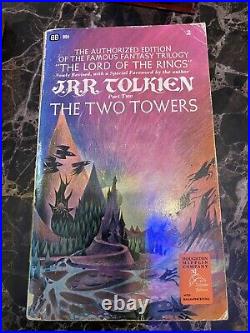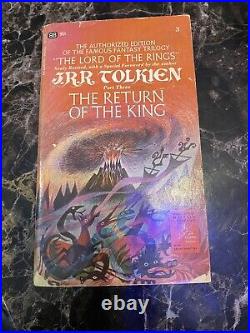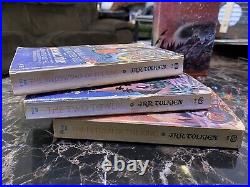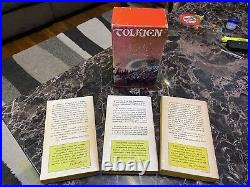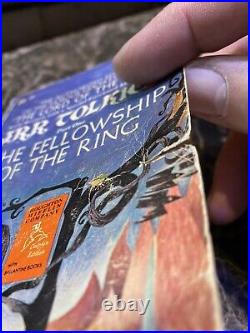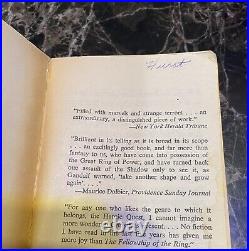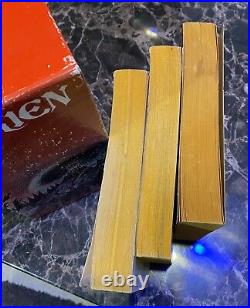 Book #2 Thirtieth Printing: November, 1971. Book #3 Thirty-fifth Printing: November, 1972.
The book set pictured are the books for sale. The pages and cover have yellowed significantly with age, but the covers, pages and spine are in fair structural condition for their age, except for a small tear and creasing on the front cover of Book #1, as well as name written on page #1 of book #1.