RARE The Lord of the Rings (Set of 3) J. R. R. Tolkien 1965 Ace Books SmPb VG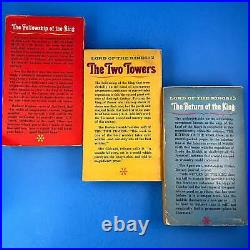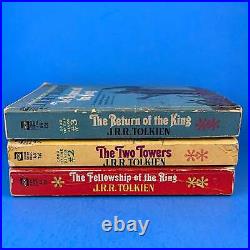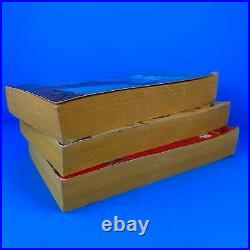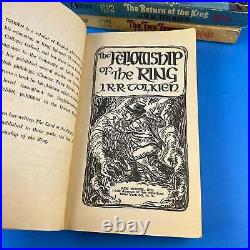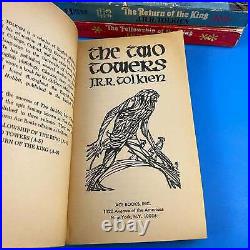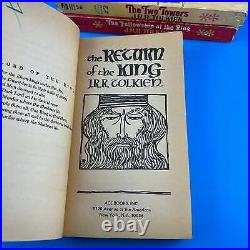 Published without Tolkien's blessing, these unauthorized Ace editions were soon afterwards discontinued, making them exceedingly rare. Includes The Fellowship of the Ring (A-4), The Two Towers (A-5), and The Return of the King (A-6).
Ace tried to be cheeky and capitalize on what they thought was a big enough loop-hole and publish the breakout series themselves, without paying Tolkien royalties for doing so... Which as you can imagine, didn't exactly go as planned. They pulled their editions from the market quickly, making these incredibly difficult to come by.
Since these were the first widely available copies of the trilogy, they're generally all in rough shape from being heavily read, making the nicer ones even more desirable. All interior pages are clean and unmarked aside from the number "4" written in green marker on first free paper of book three. Covers still vibrant and crisp with light reading creases and edge wear. Small area of sticker scuffing on top left corner of book one's cover and a roman numeral "III" written in sharpie on top right corner of book three's cover. All page edges have some faint staining and all spines have light reading wrinkles and scuffing at spine ends, but no cracks.