The Folio Society The Lord of the Rings J. R. R. Tolkien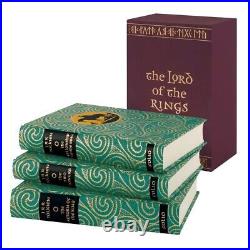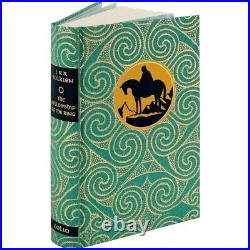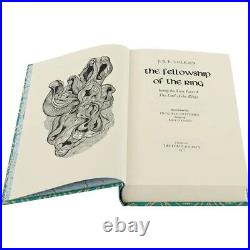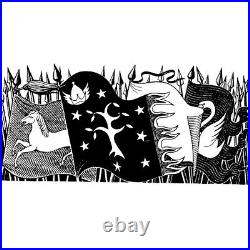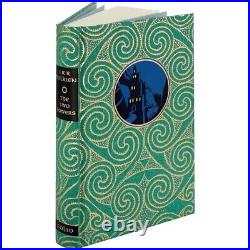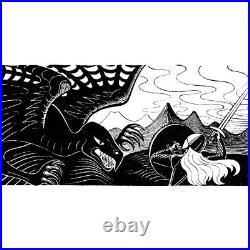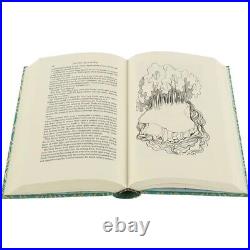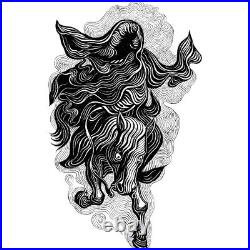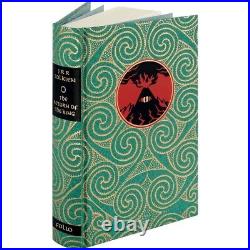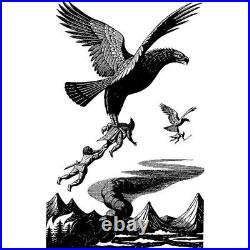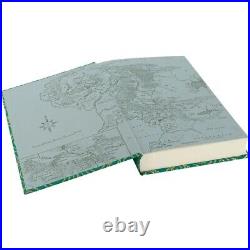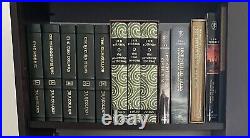 The Lord of the Rings. Illustrated by Eric Fraser and Ingahild Grathmer. Successive generations have been spellbound by the exploits of Frodo, Gandalf and their comrades as they journey towards Mordor to do battle with the Dark Lord Sauron. If there is any work of fiction that deserves to be owned in a magnificent edition - this is surely it. Bound in paper blocked with a design by Francis MosleySet in Fournier with Omnia displayIllustrations by Ingahild Grathmer, drawn by Eric FraserFrontispiece and 67 black & white illustrationsPrinted map endpapers3 volumes1,352 pages in totalBlocked slipcase9? There is something about the alluring world of elves, dwarves and old magic which has proved exceptionally popular, working on the imagination both as an enthralling adventure story and, at a deeper level, as'a comprehensive counter-myth to the story of the 20th century' (Independent). Tolkien's treatment of the eternal struggle between good and evil, from stirring battles'as good as anything in Homer', according to C. S Lewis to the conflict within every individual, is subtle, lyrical and profound. Since the dawn of time, storytelling and the fantastic have gone hand in hand. All cultures have their myths - tales of gods and giants, monsters and marvels.
An increasing interest in the roots of culture, together with a recognition of the importance of myth and archetype in understanding the human condition, led to a reflorescence of myth-based literature in the 20th century. Tolkien, the reclusive, pipe-smoking Oxford don, was in the vanguard, and so great was his achievement that his name became virtually synonymous with the literature of fantasy.
The strength of Tolkien's work is in its fidelity to its roots, which lie in the legends of the Nordic world. Tolkien believed that the roots of myth and the roots of language are one and indivisible, and he demonstrated this belief by creating an entirely new language (Elvish) with its own grammar, its own beautiful script and its own mythology. It was a rarefied and highly personal world, yet it proved a fertile soil from which his great fantasy novels were to grow.
Eric Fraser was one of the foremost British illustrators of the 20th century. His images - a total of seven full-page images and 57 head-pieces - are based on original designs by Queen Margrethe II of Denmark. Tolkien had seen her sketches and was so impressed that his executors gave special permission for Fraser to interpret them for these Folio editions.
Covers blocked in gold and maps of Middle Earth as endpapers complete this superb edition of one the world's favourite stories. John Ronald Reuel Tolkien was born in South Africa in 1892 and moved to England with his family while still a child. Both his parents died when Tolkien was young and he and his brother lived with a relative and later on, in boarding houses. Tolkien studied at Exeter College, and went on to teach at Oxford.
It was during this time that he published The Hobbit (1937) and The Lord of the Rings trilogy. He continued to work as a professor until 1959 and he died in 1973, aged 81.