The Lord of The Rings Folio Society 2003 Limited Deluxe J R R Tolkien The Hobbit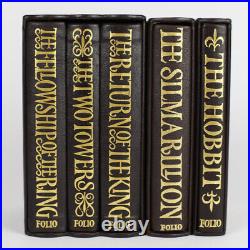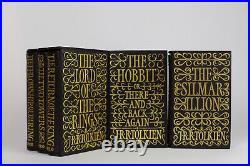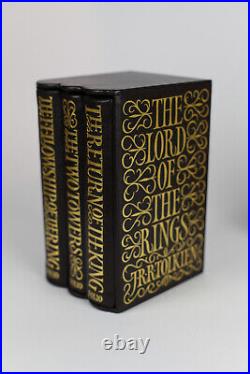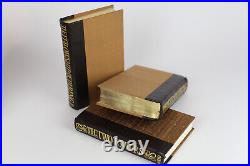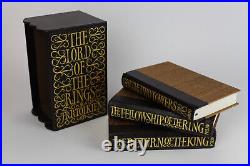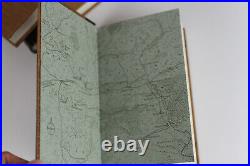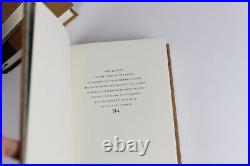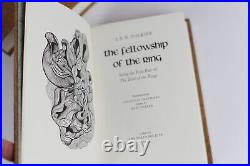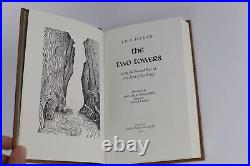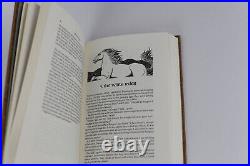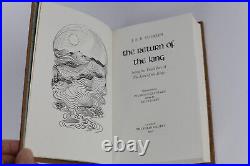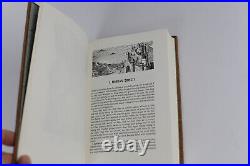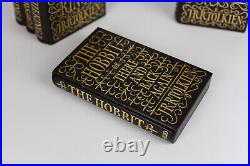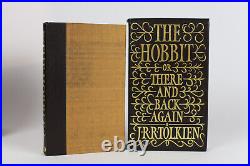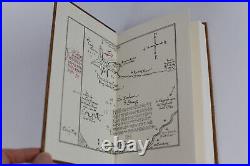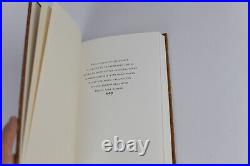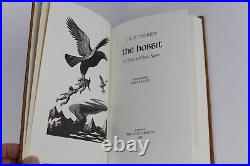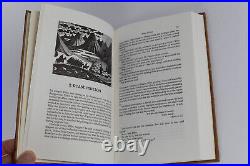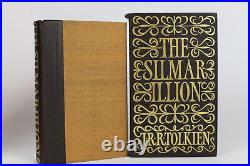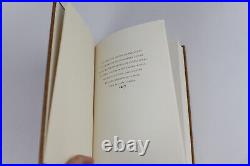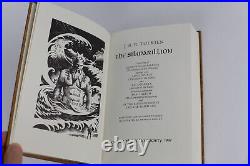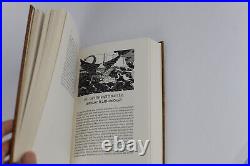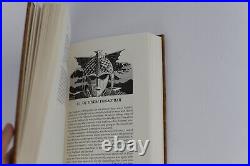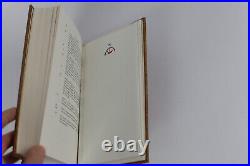 The Lord of The Rings, and The Silmarillion by J. The Hobbit is number 699, The Lord of The Rings is number 714, and The Silmarillion is 1217. Beautifully quarter bound in Wassa goatskin leather and fine hand woven Indian silk. The slipcases are also bound in Wassa goatskin leather and with gilt lettering and decorative design by John Andrew to the front of the slipcase and the spine of the books. The books have gilt top edges and a silk page ribbon.
The Hobbit book has maps for endpapers, with Thror's map at the front and a map of Wilderland at the back, and with numerous illustrations by Eric Fraser. The Silmarillion has illustrations by Francis Mosley and a fold out map at the back. The Lord of The Rings books have greyish green maps for endpapers and illustrations by Ingahild Grathmer, drawn by Eric Fraser.
They were bound by Smith Settle of Otley, Yorks. A stunning release, one of my personal favourites. They looks fantastic on the shelf! The books were taken from the regular Folio Society edition print run of the time and specially rebound, and therefore these also have the publication page which shows the hobbit, fellowship, two towers, and return of the king seventh printing 2002, and the silmarillion fourth printing 2003, but ultimately these are their own special editions.
Condition is near fine, just some slight unevenness in the silk sides as is always the case with these as a result of them being hand made, also there are a couple of very minor scuffs to the edges of slipcases, one book has a tiny mark to the edge of page block but they are clean, bright, free from inscriptions, square, securely bound. Will be carefully bubblewrapped and packed in a box. Please see my other listings for more Tolkien books.