The Lord of the Rings HARDCOVER 2004 by J. R. R. Tolkien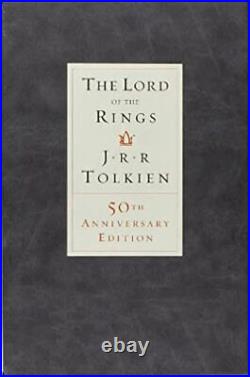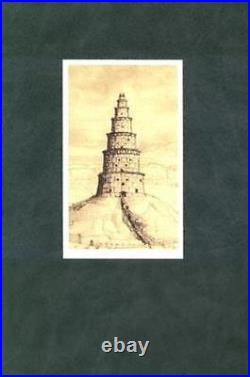 The Fellowship of the Ring, part one of J. Tolkien's epic masterpiece, first reached these shores on October 21, 1954, arriving, as C. Lewis proclaimed, like lightning from a clear sky.
Fifty years and nearly one hundred million American readers later comes a beautiful new one-volume collector's edition befitting the stature of this crown jewel of our list. With a text fully corrected under the supervision of Christopher Tolkien to meet the author's exacting wishes, two large-format fold-out maps, a ribbon placemarker, gilded page edges, a color insert depicting Tolkien's own paintings of the Book of Mazarbul and exceptionally elegant and sturdy overall packaging housed within an attractive slipcase, this edition is the finest we've ever produced.
6.13 x 2.99 x 9.25 inches. This means you need to sign for your parcel. If you are not home, the courier will take it to your local post office for collection.
The item is never worn. The item's plastic protectors and stickers are all intact and have not been removed. There have been no sizing changes. Please include the reason for your return within the return package. The customer is liable for any damages or lost packages during transit to us. Our all customers are 100% satisfied. We are happy to help you.
We will reply within 24 hours.