THE RETURN OF THE KING 1/11 J R R TOLKIEN 1965 Lord of the Rings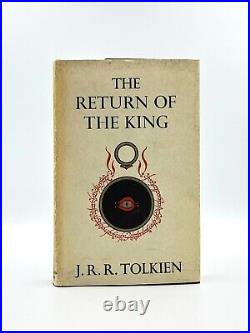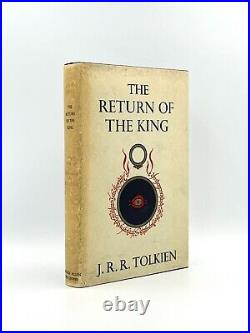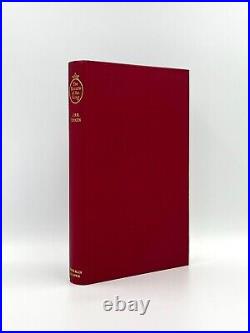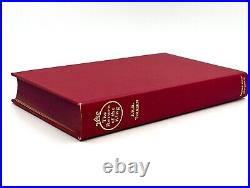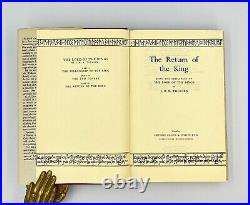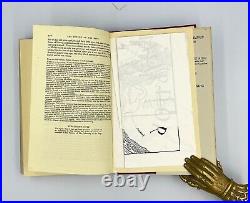 THE RETURN OF THE KING. First Edition, Eleventh Impression - 1965.
A very good+ copy of First edition, Eleventh Impression of The Return of the King being the third part of the The Lord of the Rings complete with its original and complete dustwrapper with light wear. The rings of power were crafted by Elven smiths. Sauron the Dark Lord forged the one ring with all his power so he could rule them all.
But Sauron lost the ring and has sought it throughout the Kingdom of Middle-earth ever since. The ring falls by chance in "The Hobbit" to Bilbo Baggins of Bagend. Meanwhile, Sauron's power has increased many fold and he resides in the Dark Tower of Mordor but still searches for the ring to bind them all.
Bilbo on his eleventy first birthday disappears leaving his worldly chattels including the ring to his cousin Frodo. A perilous quest results across Middle-earth along, with Gandalf the Wizard, Merry & Pippin, Sam, Gimli the dwarf, Legolas the Elf, and Boromir of Gondor to destroy the ring in the Cracks of Doom but they fall into the dark shadow of Mordor and the reach of Sauron! Three Rings for the Elven-Kings under the sky.
Seven for the Dwarf-Lords in their halls of stone. Nine for mortal men doomed to die. One for the Dark Lord on his dark throne. In the Land of Mordor where the shadows lie.
One ring to rule them all, One ring to find them. One ring to bring them all and in the darkness bind them.
In the land of Mordor where the shadows lie. Original red cloth with gilt titles & ring device to spine. The boards are clean with no marks.
Internally very clean with no inscriptions. The texbtlock edges are clean with no marks.
Map folded crisp and neatly at rear. An exceptionally clean and crisp copy. The dustwrapper is complete with no loss and hardly any edgewear. There is toning to spine and a few small marks.
Original price of 25snet to front flap. A very good+ copy including dustwrapper of The Return of the King from the first edition of the Lord of the Rings.