The Silmarillion J. R. R. Tolkien, Lord of the Rings Folio Society Like New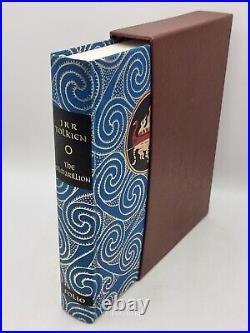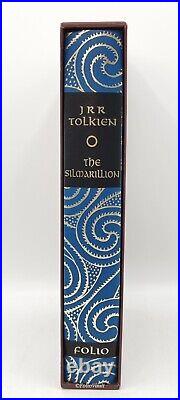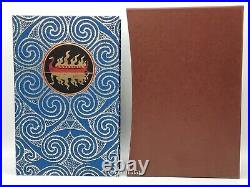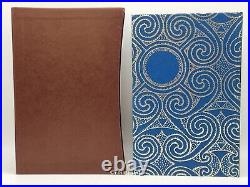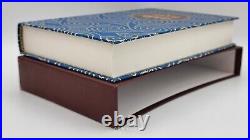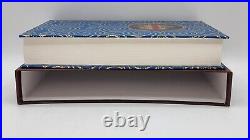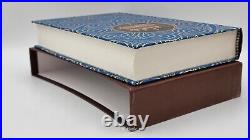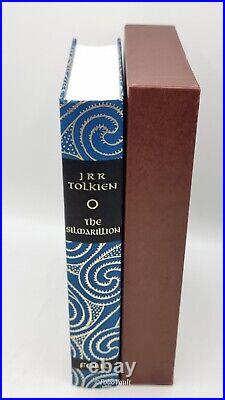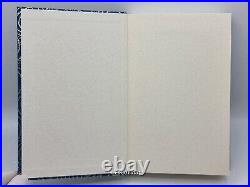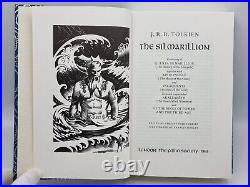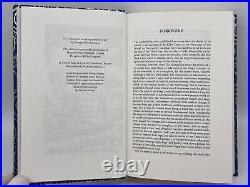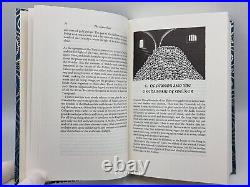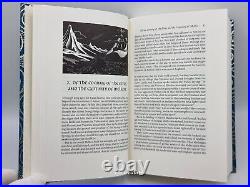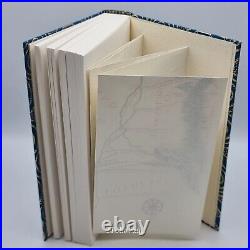 Tolkien, edited and with a foreword by Christopher Tolkien, 30 black & white illustrations by Francis Mosley. Full blue vegetable parchment with a design in gold, red and black by Mosley, pale grey flecked endleaves, Dark red-brown slipcase. 22.8 x 15.1 cm 420 pp. Tolkien began creating the mythology, traditions and language of Middle-earth long before The Lord of the Rings and The Hobbit ever found their way onto the printed page.
Known as The Silmarillion, a book Tolkien would add to throughout his life, this rich tapestry of tales told of the creation of the world in the First Age, the coming of Elves and Men, the theft of the Silmarils - the jewels containing the pure light that illuminated Middle-earth - and the wars between the first Dark Lord and the High Elves. Please look closely at the photos as they are part of the description. Will wrap and pack very carefully. In the unlikely event you do encounter a problem, please do message me first to resolve it, and I will do my best to help.