Tolkien Classics Hobbit + Lord Of The Rings + Silmarillion New Custom Gift Set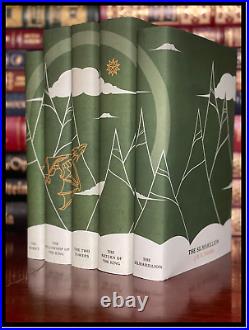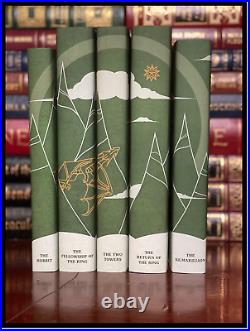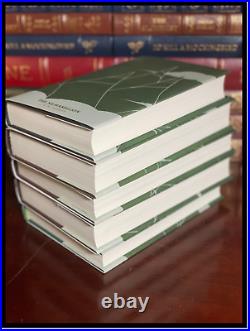 This is a brand new 5 volume hardcover set of Tolkien Classics in custom dust jackets. The Hobbit The Fellowship of the Ring The Two Towers The Return of the King The Silmarillion. Among the greatest works of imaginative fiction of the twentieth century. Now, Tolkien's epic fantasy world that was called "extraordinary" by The New York Times, "masterful" by The Boston Herald and "flawless" by The Times of London is immortalized in a magnificent five-volume, leather-bound, matching set exclusive to Easton Press.
The set features: The Hobbit, the work that started it all, illustrated by Tolkien himself; The Lord of the Rings, the astounding trilogy that is still the benchmark for all fantasy, with frontispiece art by acclaimed fantasy illustrator Michael Hague; The Silmarillion, which underlies all the stories of Middle-earth. If you would like an expedited option please let me know.